Barwicker No. 132 has been published. The Barwicker is usually published three times a year, however due to convid-19 it is currently suspended.
The society's programme of of events is currently suspended. See the last winter programme.
In addition to this web site the society now has a Facebook page which you can join
---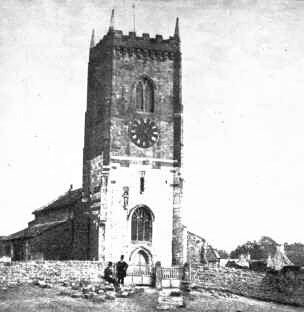 ---
This is believed to be the oldest photograph of the church viewed from the Cross. This photograph, which was provided by G F Jones,for the publication "The Old Kingdom of Elmet." G.Fowler Jones restored the church and it re-opened in 1856. The photograph was taken before the restoration began. In front of the church is the Rector Canon Hope and his curate, which could be either R H Poole or Stafford Bushnell.