Barwick-in-Elmet Historical Society
Society founded in 1984. Our web site started in April 1998. Latest update 18th March 2018
---
The Barwick in Elmet Historical Society is devoted to the recording, research and publication of the history of this Yorkshire parish.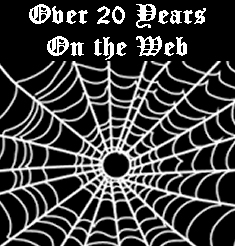 Barwicker No. 126 has now been published. The Barwicker is now published only three times a year.
The society's programme of winter meetings is now available. See meetings
In addition to this web site the society now has a Facebook page which you can join

---

---

This is believed to be the oldest photograph of the church viewed from the Cross. This photograph, which was provided by G F Jones,for the publication "The Old Kingdom of Elmet." G.Fowler Jones restored the church and it re-opened in 1856. The photograph was taken before the restoration began. In front of the church is the Rector Canon Hope and his curate, which could be either R H Poole or Stafford Bushnell.

Change since the early 1960's



Since the 1960's the centre of Barwick has lost its farms and has been filled up with housing. Rectory Farm is in the foreground.

---

From time to time we are sent old photographs or paintings connected with the parish but the location or the people in the subject are not known. We would like your help —

Do you know Kathleen Cronk? We have some information for her but she has a new email address and we can't find her. See details in Photoquiz.

Take time to look at the items - you never know if you will identify the contents.

Recording life in the present and recent times.

The society has started a series of meetings during which members record their views on changes which have taken place during their lifetime. The objective is to create a record of current views on how things have changed and are viewed today for people to read in 30 years time by which time today's events will have changed again. The first two sessions covered smoking and food. The sessions have been recorded and it is our intention to make them available on this web site. The first one on smoking is available now. Visit

"Sounds & Pictures"

.

---

FIND IT QUICKLY

The volume of information on this site is now large. Use the search facility to find what you are looking for.