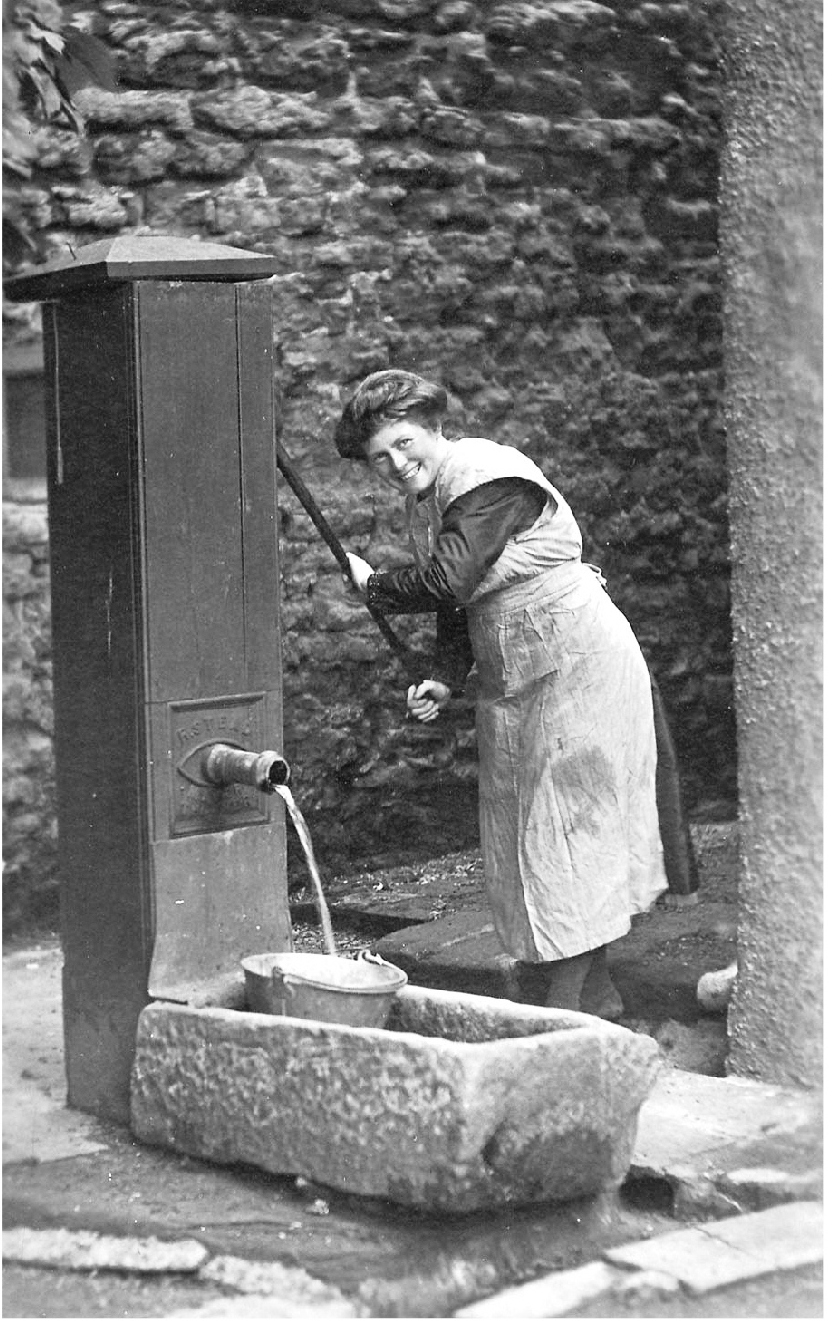 1. Where is the pump and who is the lady?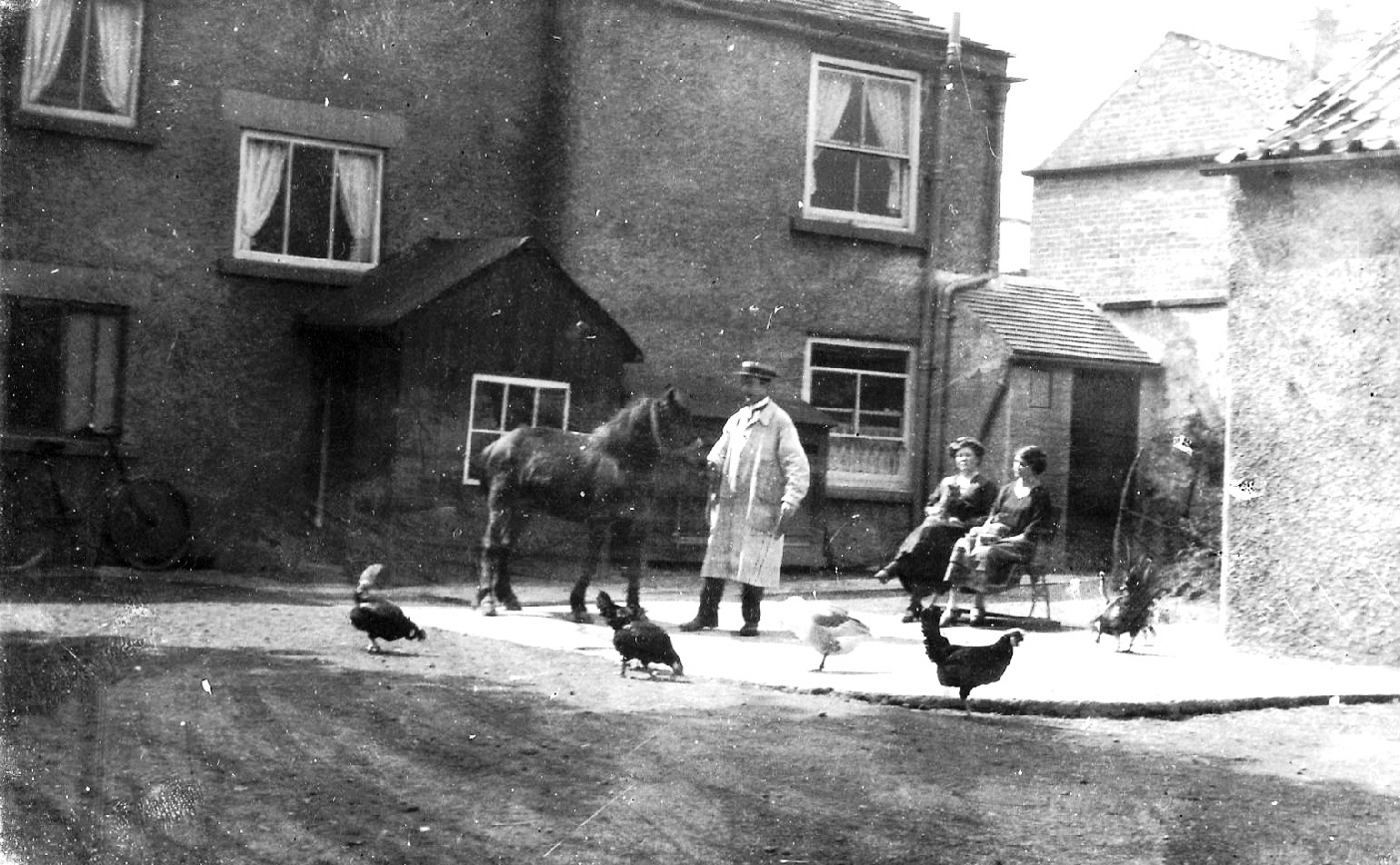 2. Do you recognise the farm yard and the people in the picture? The man in the smock is probably the farmer
The entresol window may provide a clue as it is likely to still exist.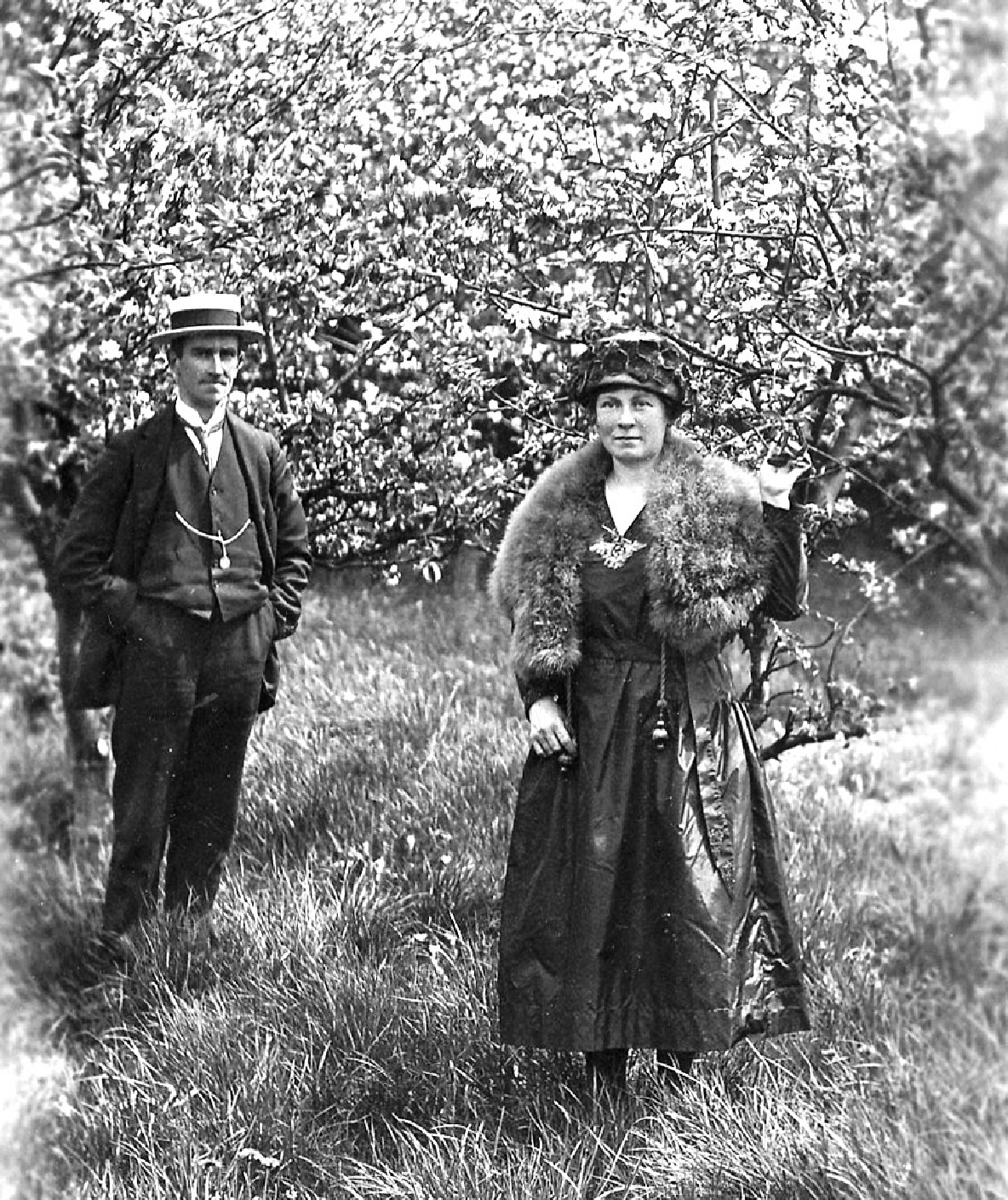 3. With such a clear photograph recognition should be easier. They are dressed as visitors and may not live in Barwick.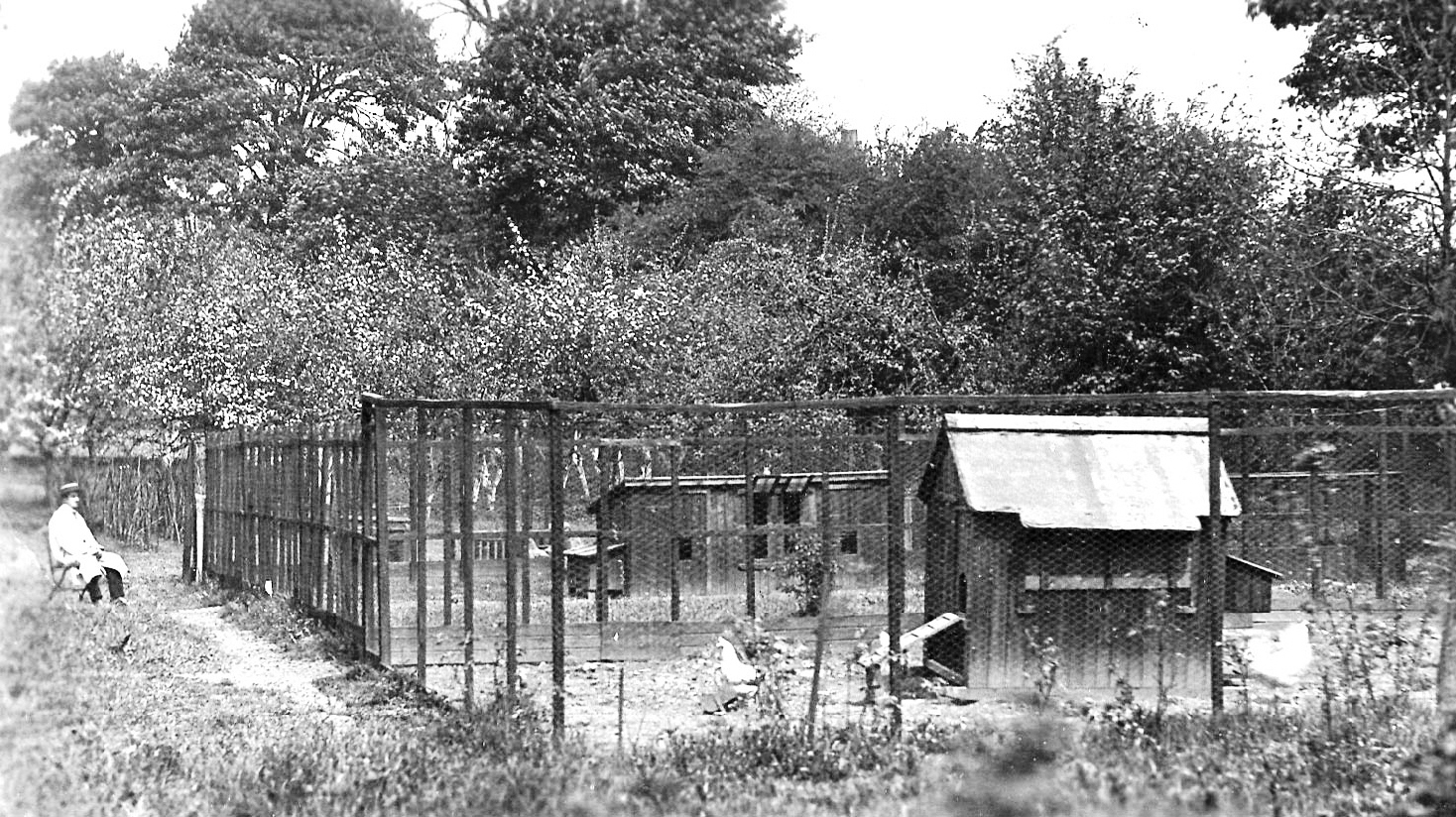 4. The orchard is probably the one in the photo above. The seated man is probably the person in the second photo holding the pony, in which case the farm in the second photo had an orchard and a substantial poultry business.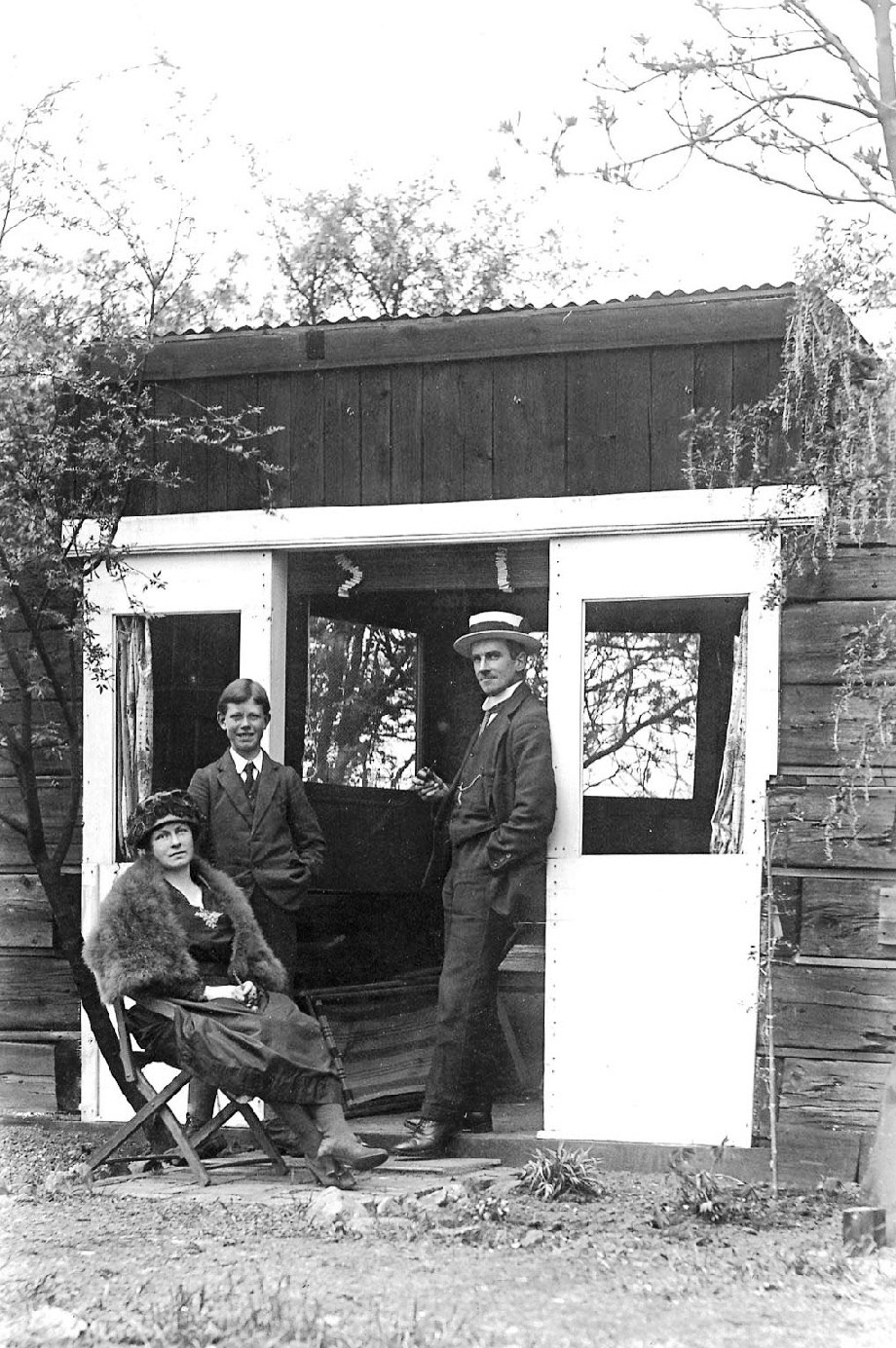 5. The two older subjects are in No. 3.
Who is the young man?
Taken in about 1900-10, this photograph has been sent to us by Margaret Saunders, a descendent of the Barwick families of Perkin and Lumb. Unfortunately Mrs Saunders has no knowledge of whose wedding it was. Can anyone identify any of the people in the photograph? If you can identfy the place or any of the 26 people in the photograph, let us know.