Back to the Main Historical Society page
Back to the Barwicker Contents page
Tour de Yorkshire April 30th 2016
The Tour visits Scholes and Barwick-in-Elmet
Part 1. The Ladies' Race, Barwick 9 a.m.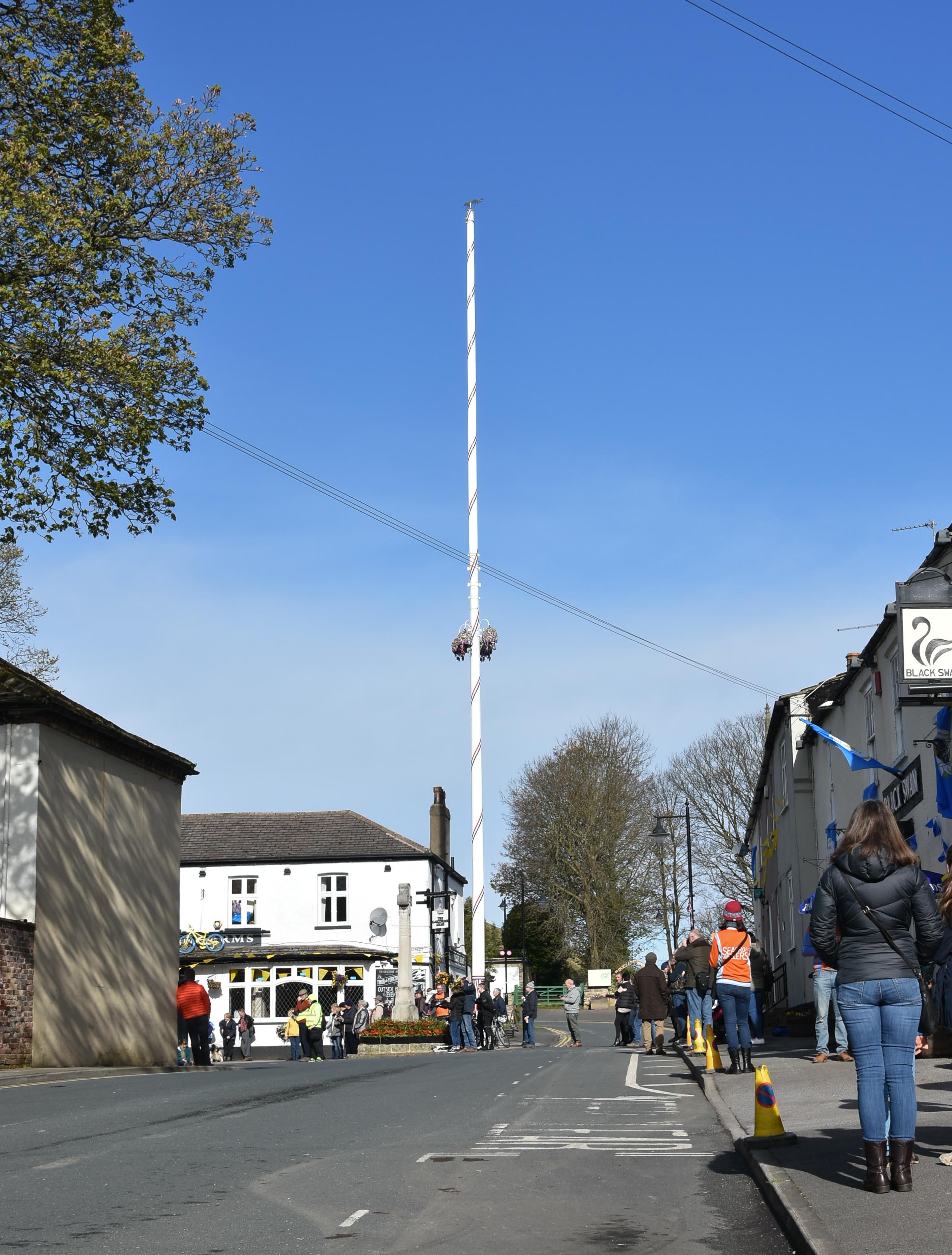 The crowds start to assemble
Photograph: Ian Richardson




Villagers assembled at various parts of the route. It was reminiscent of the start of the procession on Maypole Raising Day. While waiting for the race you saw people who you hadn't seen for several years. The village was decked in flags, decorated cycles and streamers.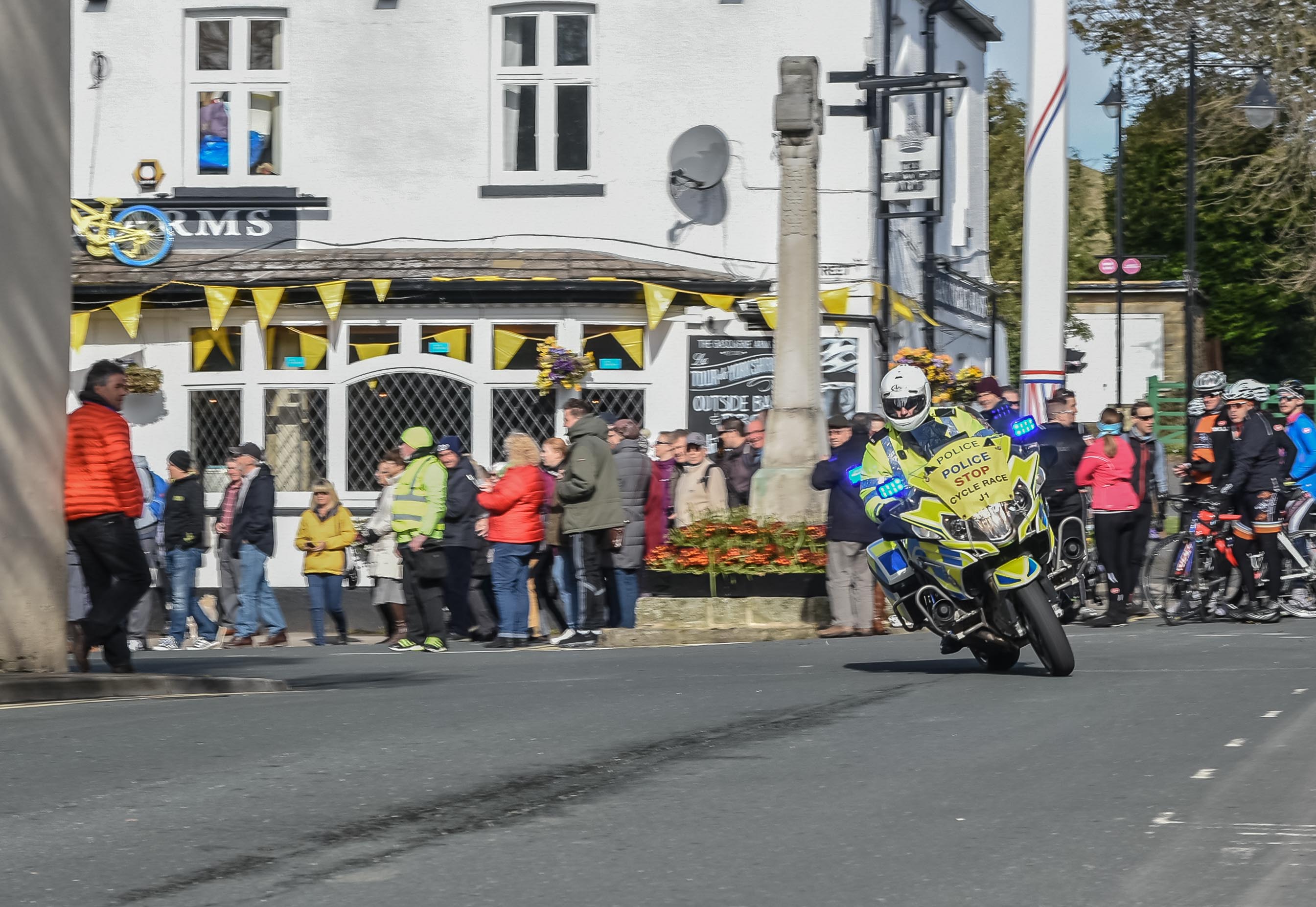 The race is nearly arriving in the village preceded by motorcycle policemen
Photograph: Ian Richardson



The first sign of activity was the arrival of the tour's support vehicles and the police motorcycles whose horns you heard before they arrived on the scene. The police were from many parts of the country and it was obvious that they were enjoying themselves.
Just before the riders appeared there were official cars and a helicopter overhead filming the leaders. Then a single rider arrived on her own ahead of the peleton.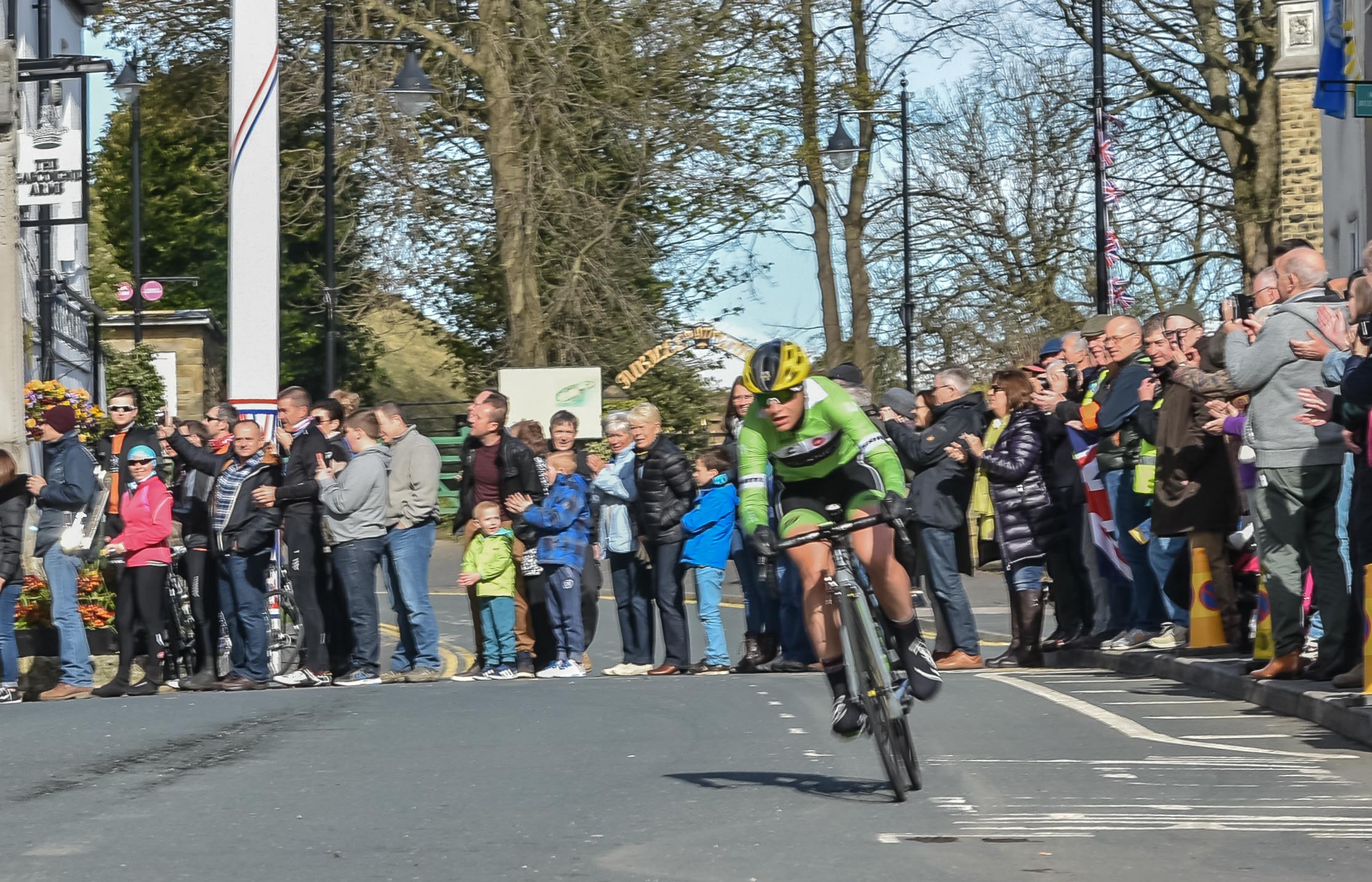 The leader arrived some time ahead of the peleton
Photograph: Ian Richardson



The leader was followed by several groups of riders, each group being cheered and applauded by the onlookers who became caught up in the excitement.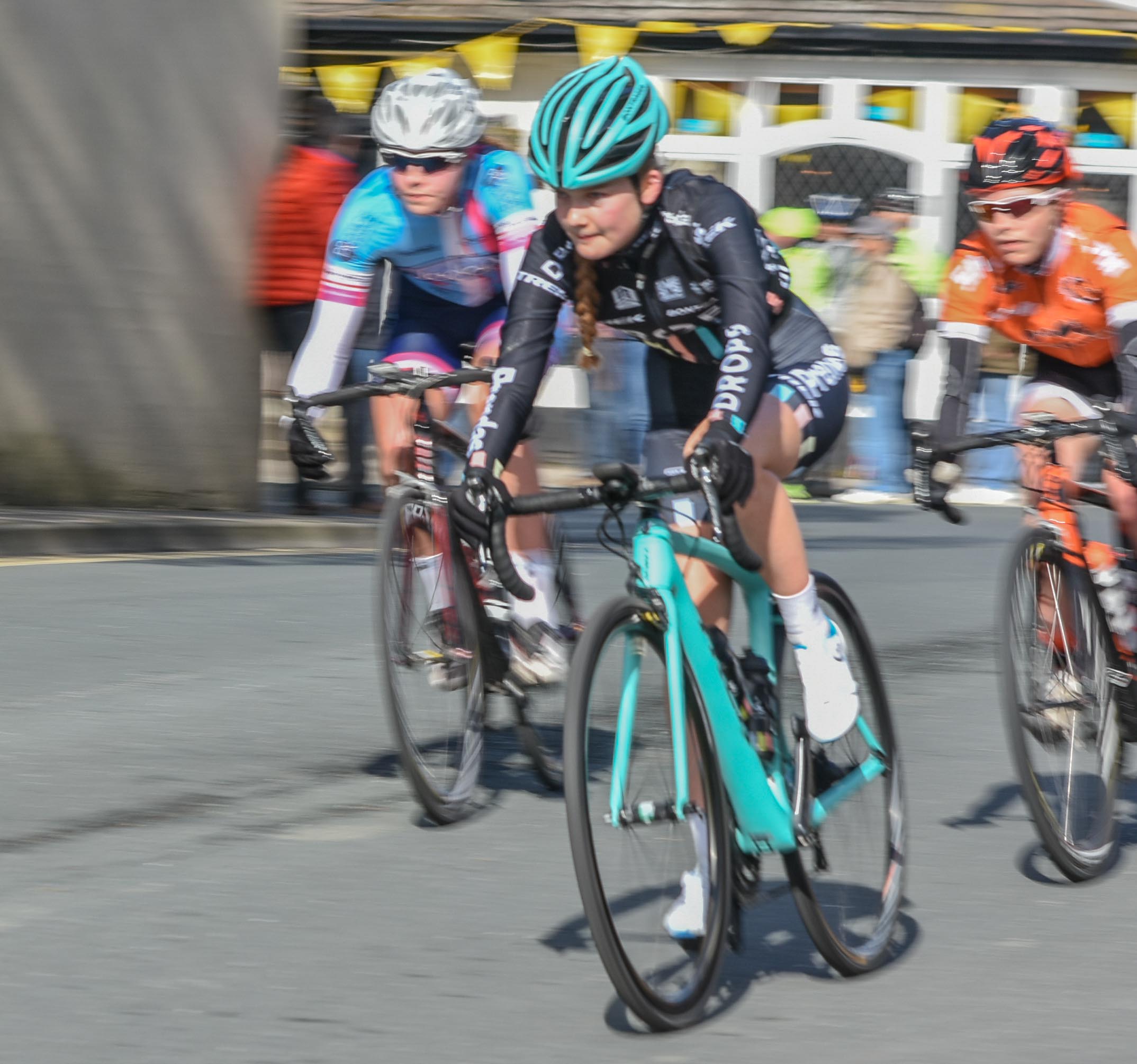 The chasers
Photograph: Ian Richardson



And so the race swept out of the village centre down towards Aberford.

There was clearly a sign of team co-operation as the early group left the village in Aberford Road.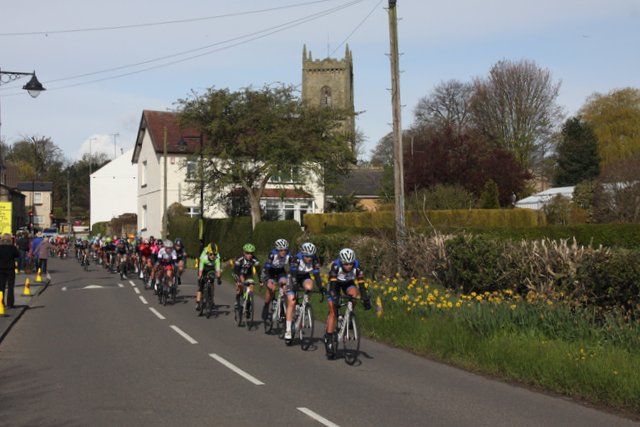 Photograph: Peter Styles>



The main body of the race followed with some parts more organised than others.




Photographs: Peter Styles>



After the riders came the many support cars which the were ready to offer support to their team members.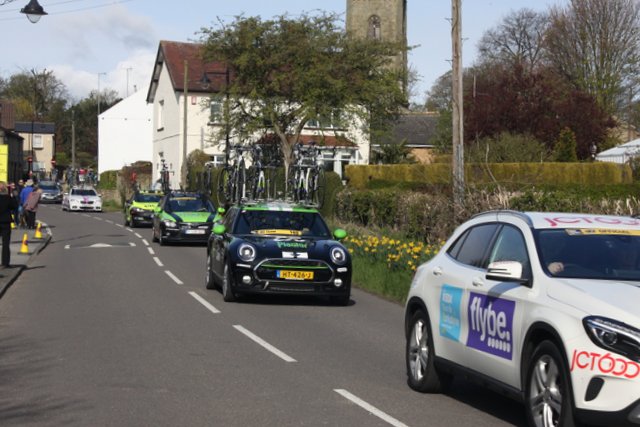 Photograph: Peter Styles>







Part 2. The Break between the races.



With a gap of nearly six hours between the races, the village maintained interest in varoius ways. Time was spent looking at the decor.




Photographs: Ian Richardson>



More active entertainment was available in Jack Heap's Field.




Photographs: Ian Richardson



Refreshments of various kinds were available.




Photographs: Ian Richardson



With Main St. clear of traffic it was possible to hold a race for children. So at 3.30 the event was staged.




Photographs: Ian Richardson



The children received their rewards.






Photographs: Ian Richardson







The leading breakaway group of six riders approach Barwick followed by support cars and race officials. The peleton was about 300 metres behind at that stage. As it approached the whole width of the road was taken up with the large mass of cyclists. There were just a few spectators at this part of the race.




Photographs: Peter Styles



The large crowds in the centre of the village waited for the race to sweep past on its way to Aberford.




Photographs: Ian Richardson



It was very clearly a successful day for both the villagers and the participants. It was the first event of this king in the parish. Will it ever happen again?

Back to the top
Back to the Gallery
Back to the Main Historical Society page
Back to the Barwicker Contents page