Back to the Main Historical Society page
Back to the Barwicker Contents page
YE ATTIC ABODE
From the Barwicker No. 93
March 2009


In early August 2008 the Society was contacted by a Yorkshire antique and book dealer, initially requesting information about two drawings recently purchased at auction.

One was entitled 'Sally Gratton, the Barwick Wood Gatherer' with a monogram signature, en cartouche, J.T.F., and undertitled – "Greeting from Ye Attic Abode Barwick-in-Elmet Xmas 1905".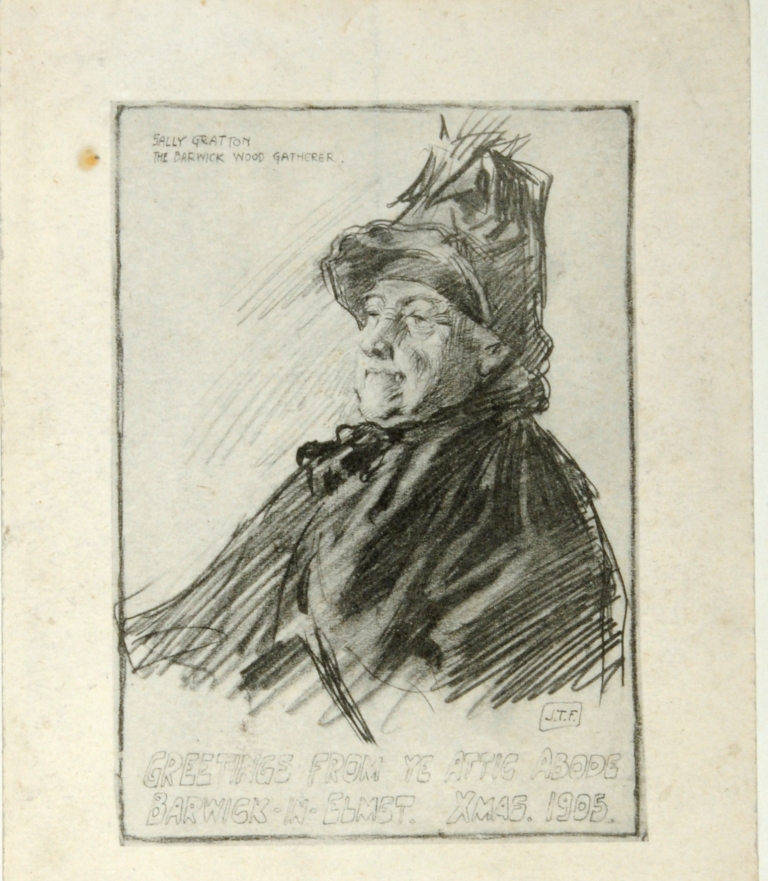 Sally Gratton



The second entitled 'The Editor 17.5.05', and subtitled Ernest Forbes in "Attic Abode" Barwick in Elmete by W.Alban Jones, F.R.I.B.A.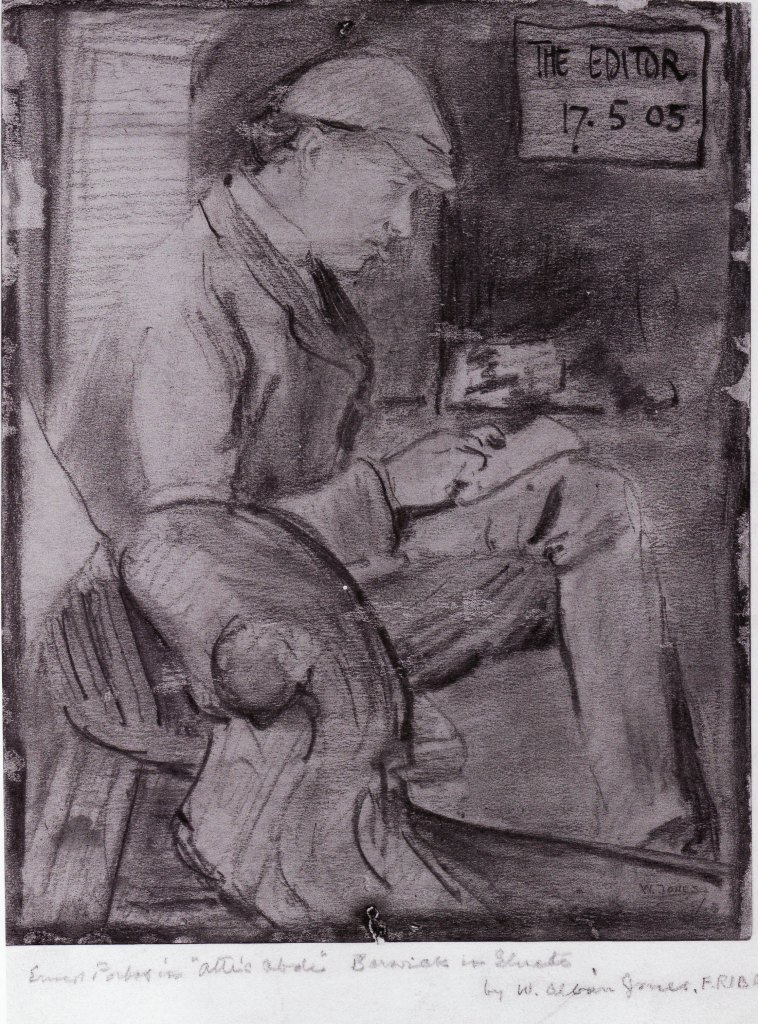 The Editor 17.5.05

The Society was able to identify the artists at J T Friedenson and W Alban Jones (Billy) the father of Denis Mason Jones and Kenneth Jones. The Jones brothers paid a visit to the Society some twenty years ago and Kenneth wrote an article for The Barwicker, issue 9, dated March 1988.

The drawings were eventually offered for sale to the Society and several members visited the dealer at the Mytholmroyd Antique Fair to view them. A price was negotiated and very shortly thereafter the drawings were in our possession. Contact has also been re-established with Mr Denis Mason Jones and his wife, Mary.

The Society does not want these pictures to languish unseen in the Resource Centre and is considering various projects which would make use of them. Any ideas or suggestions please contact me.




GLENYS DAY
Back to the top
Back to the Main Historical Society page
Back to the Barwicker Contents page