Back to the Main Historical Society page
Back to the Barwicker Contents page
A Men's Outing from 'The Barleycorn'
From the Barwicker No. 81
March 2006


The happy group of men below, from Scholes and elsewhere, are pictured in front of the famous war memorial at Sledmere in East Yorkshire. They were on a coach trip organised by Bill Burton, who was the landlord of 'The Barleycorn', in Scholes, at the time - the mid-fifties - and most of the men were 'regulars' there. Such trips were arranged at irregular intervals, usually to a coastal resort such as Scarborough or Blackpool. It is probable that the coach had called off at Sledmere on its outward journey.

We thank Rosemary Naylor of Lanchester, Durham, for drawing our attention to the photograph and for Tony Kitchen of Hull for supplying us with the fine copy. Both are members of the Foster family from Barnbow.

We are indebted to Tony Cox and Alan Senior, two of our members, and their 'technical advisers', Derek Cox and Ken Noble, for the names of most of the group. If any of our readers can fill in the gaps we would be delighted.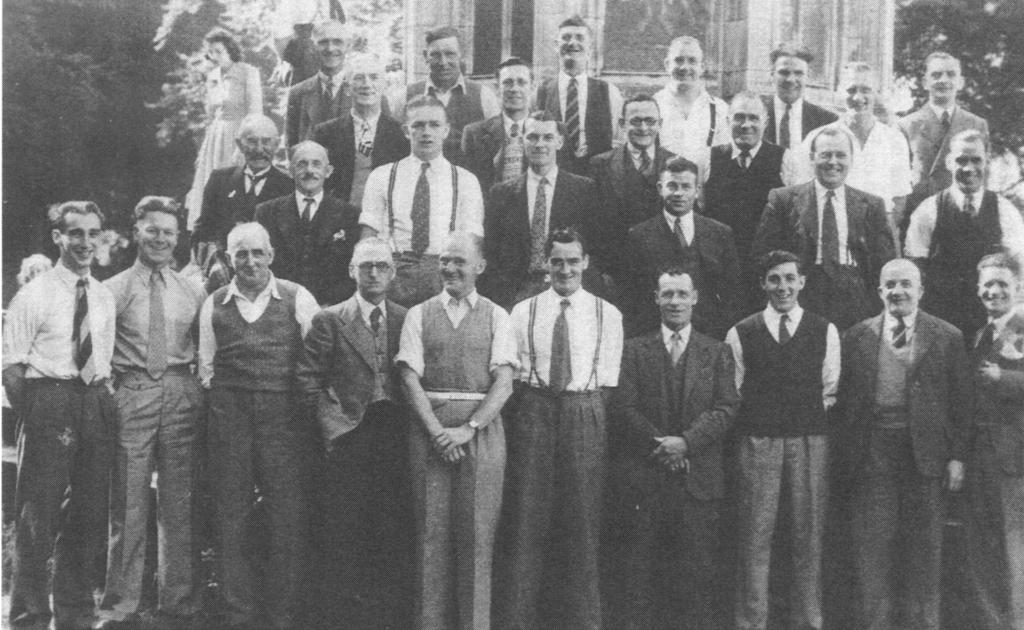 Those identified are (from left to right):

Back Row Herbert Muscroft, Jim Noble,( ? ? ),Eddie Powell,( ? ? ), Jack Rowlands
3rd Row Clem Hurst,( ? Sugden),Dick Bailey (in glasses),Luke Pemberton,( ? Verity) (open neck)
2nd Row Jos Armitage,Percy Foster, Peter Dawson (braces), Ronnie Bader, ( ? ? ), Bill Burton,( ? ? ), Raymond Hoyle, Wilf Hammershaw(?),Teddy Hawkshaw


Back to the top
Back to the Main Historical Society page
Back to the Barwicker Contents page