Edward Noble on the first tractor to be acquired by the University Farm at Manor Farm
Taken in about 1918.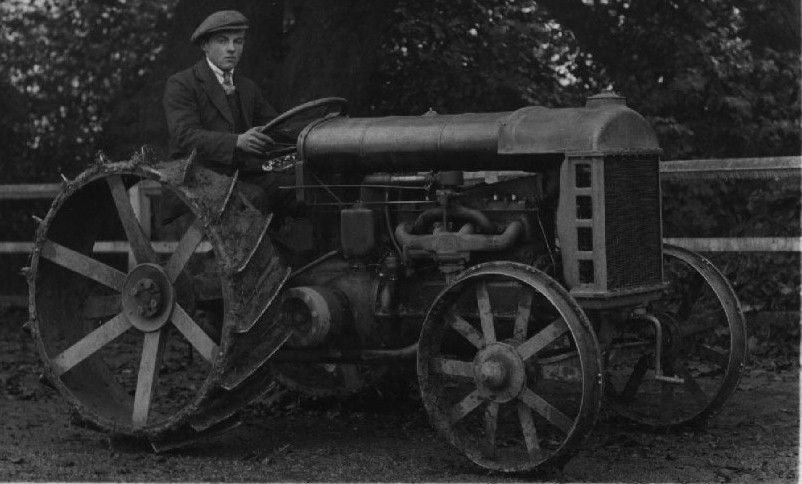 Eddie Noble was born in 1900. His father was the foreman at Manor Farm, which at the time was the University Farm. (see The article on Manor Farm) Judging him from the photograph to be about 18, this dates the photograph to 1918. His son Frank, who supplied the photograph, was told by his father that it was the first one acquired by the University farm.

In America Ford responded to the need to increase agricultural production during the First World War, turned his attention to producing tractors. In 1917, with formation of Henry Ford and Son, he started the production of Fordson Tractors. An order for 7,000 was placed by Great Britain to boost wartime food production. This must be one of the first tractors in the country let alone in Barwick-in-Elmet.