Barwick-in-Elmet Historical Society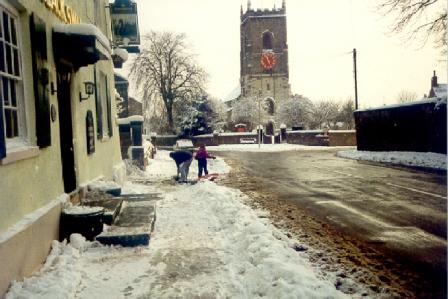 Barwick-in-Elmet Church in the snow
When we first saw this photograph it was a rare photograph as we don't seem to have snow very often these days. The photograph was found on the Settle/Suttle family web site (now closed). Further enquiries established that it had been taken by a society member, Connie Robson (see The Barwicker 69)and sent by her to the Settle family member in the USA.
Within a month of putting this onto our site (December 2003), it snowed and we have further pictures.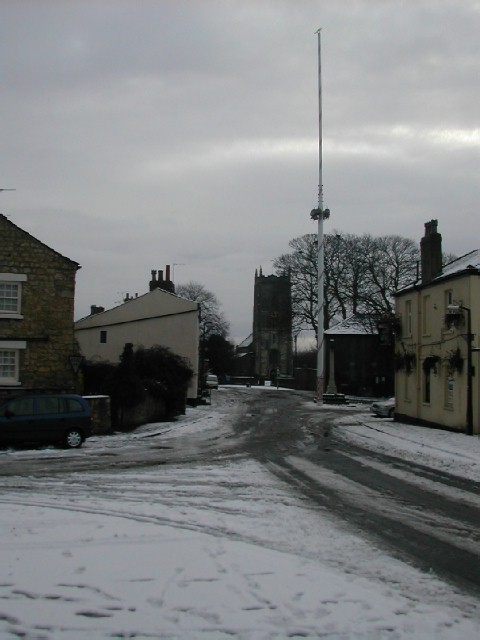 The village centre taken at 10.00 a.m. January 1st 2004.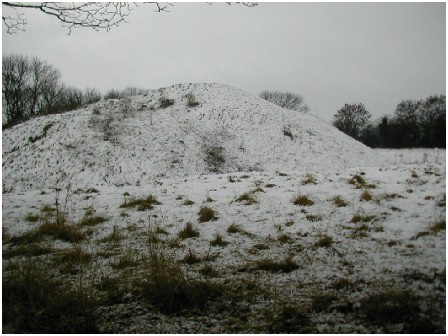 Hall Tower January 1st 2004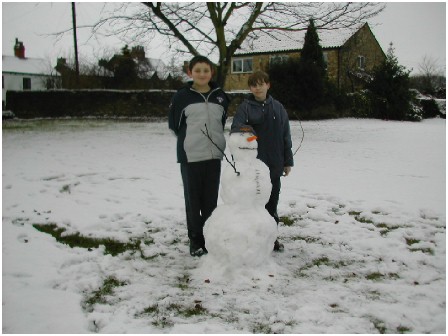 Two village lads making the most of the snow on Jack Heaps Field. January 1st 2004