Barwick-in-Elmet Historical Society
People are devising different ways of getting to the church for a wedding.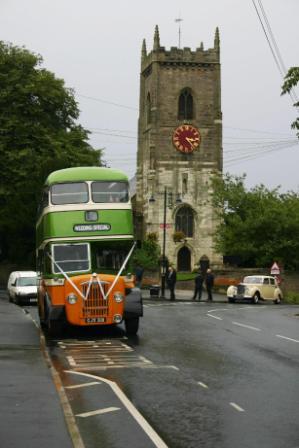 This was the scene on Saturday 19th August 2006. Note in the background that the bride had a more traditional method of arriving. The use of a bus also overcomes a modern problem for the church - where can you park if it is a well attended wedding?
Photograph : G P Styles