Art Work produced in Barwick in "The Attic Abode".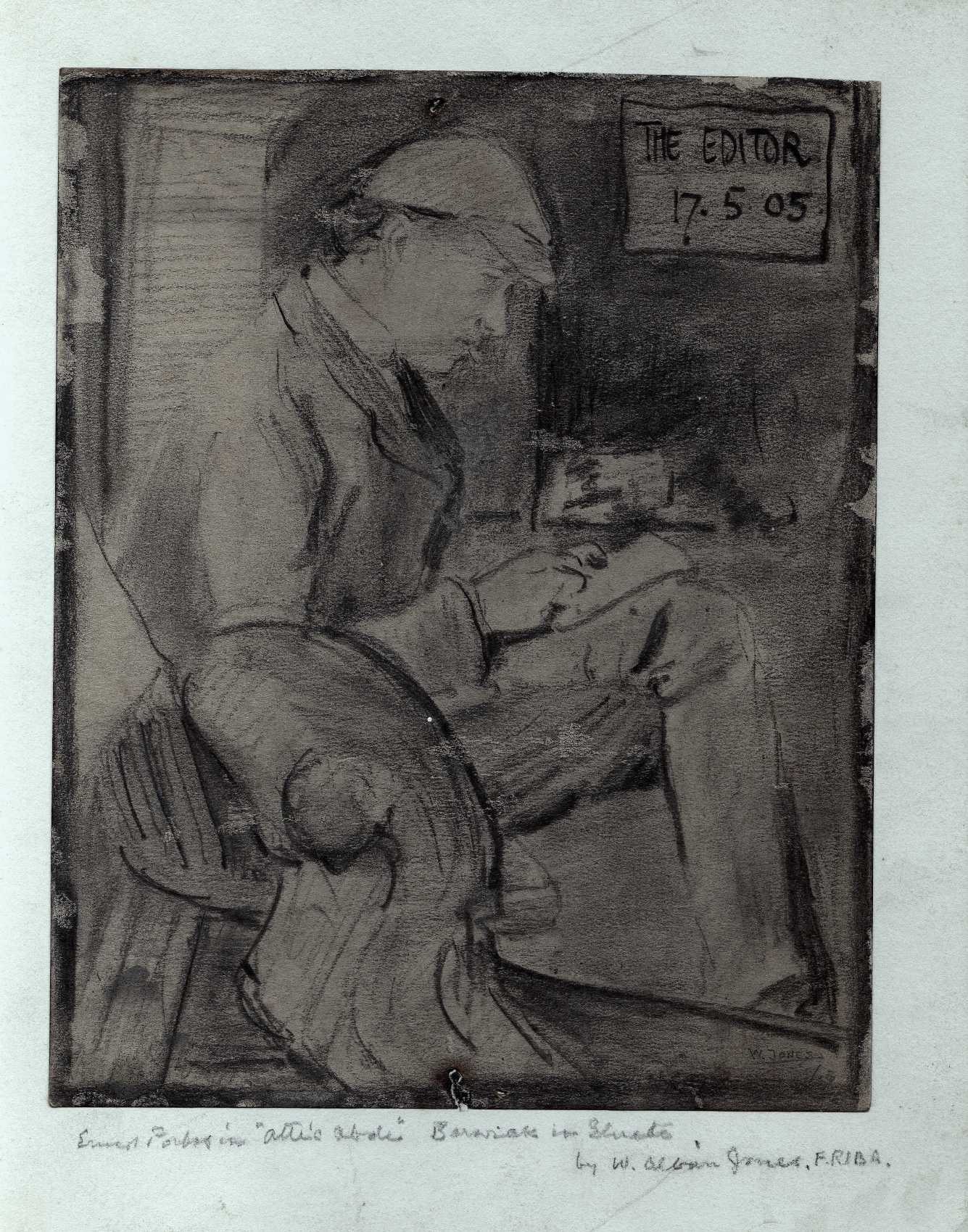 Portrait of Ernest Forbes by W Alban Jones A.R.I .B.A.
This is one of two drawings purchased by the historical society in 2008 . Both are a product of the Attic Abode which was a community of artists based in Leeds who occupied a cottage in Main St. Barwick-in-Elmet at weekends in the last decade of the 19th century and the first decade of the 20th century. The artists were also associated with the Savage Club in Leeds.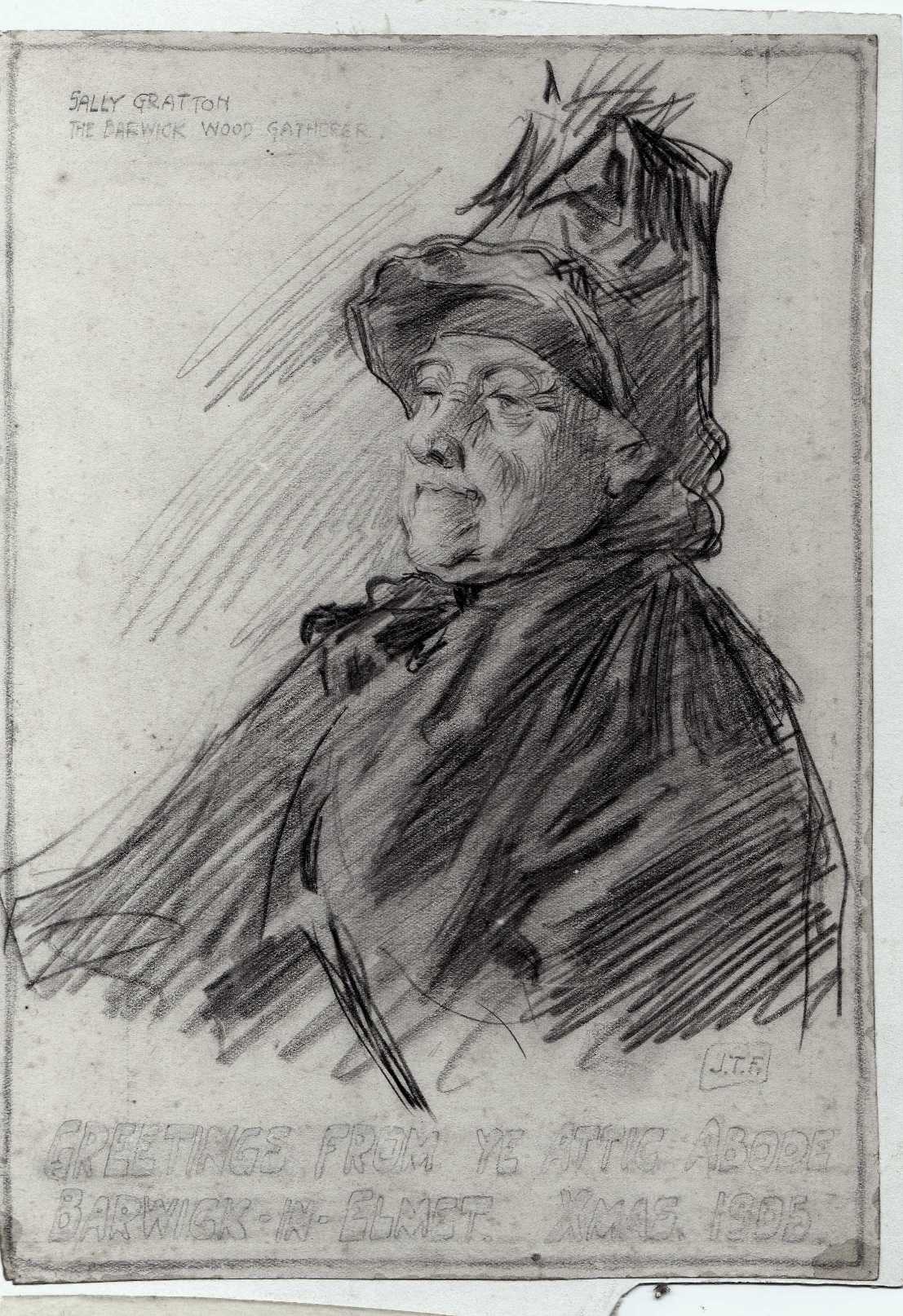 Portrait of Sally Gratton by J.T. Friedensen
J.T. Friedensen (1879-1931)was an artist born in Leeds who was an Attic Abode member. In the 1920's he lived in Australia and returned to Europe in the 1930's. He died in Cannes. Sally Gratton lived in Barwick. The society has copies of several photographs of her (see below) and is regarded as one of the memorable characters in the village.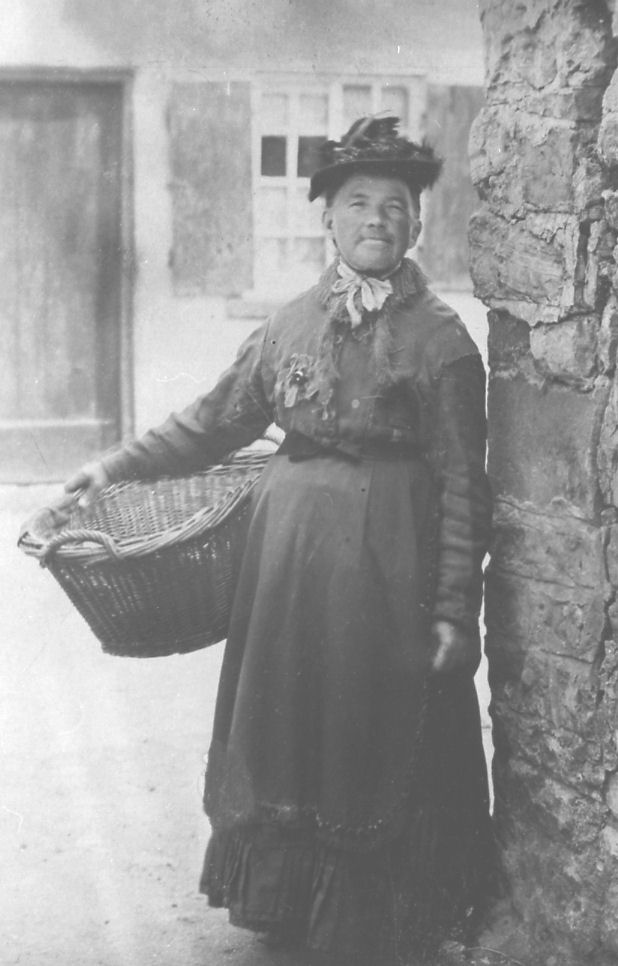 Sally Gratton